World's first Ubuntu tablet is available for pre-order
It is said that an Australia company called Intermatrix has begun offering pre-orders of the first dedicated Ubuntu tablet has already made waves in gadget circles. The tablet is priced at AUS $299.00 and a discount of 10% is announced for the first 50 customers.
Intermatrix is a small consulting firm with five employees, according to principal Peter Dey - and the U7 tablet will be its first foray into hardware, as the company has "partnered up with a factory in China."
The U7 is based on the open-source Ubuntu Touch operating system and is driven by an unspecified Quad-Core processor that incorporates ARM Cortex-A9 cores clocked at 1.5GHz and the Quad Core Vivante GC1000+ GPU. The tablet sports a 7-inch IPScapacitive touch display with a native resolution of 1280-by-800 pixels (≈216 PPI) and weighs 320 grams with its 4000mAh battery.
Intermatrix claims the mobile device measures 11mm thick and benefits from two built-in cameras (2MP RF and VGA FF), 1GB of internal RAM and 16GB of storage, which could be expanded by using the microSD card reader slot. Connectivity features reportedly include one microUSB 2.0 port, an HDMI 1.4 output and a Wireless LAN 802.11 b/g/n adapter. Hit the video after the break to see Ubuntu Touch in action.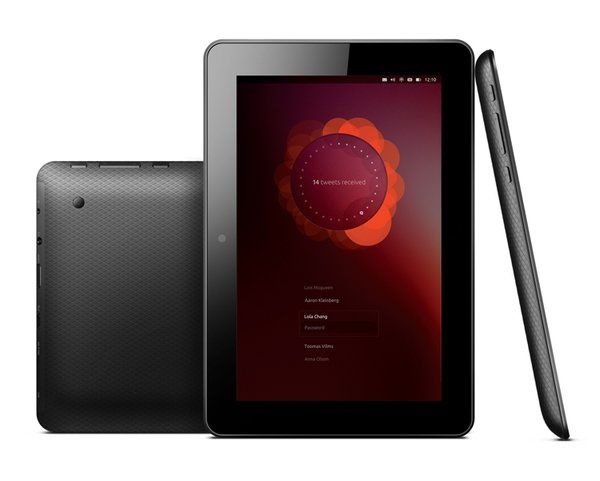 Detailed specifications of Intermatrix U7 Ubuntu Tablet:
Operating System Ubuntu Touch
CPU 1.5GHz Quad-Core Cortex A9
GPU Quad Core Vivante GC1000+
RAM 1 GB
Flash storage 16 GB
Expansion slot microSD Card Slot
Display Size 7-inch IPS Capacitive Touchscreen
Resolution 1280x800
Pixel Density 275 PPI (approx.)
Body Dimensions 112 x 54 x 12 mm
Weight 110 grams
Battery 4000mAh Li-Ion
Cameras Primary 2 MP Secondary 0.3 MP
USB microUSB 2.0
HDMI Version 1.4 (TBC)
WLAN 802.11 b/g/n
Headset 3.5mm Audio Jack
"We're completely at the mercy of Canonical's release of Ubuntu Touch for entry level consumer Ubuntu tablets. We're not going to ship an incomplete product running beta software," he said, adding that Canonical's known preference for stronger hardware than outlined in the pre-order U7 version could change the eventual hardware specs.
The Intermatrix U7 isn't an official, Canonical-endorsed product - though Dey said that the company attempted to team up with the Ubuntu developer for the project, but received no response.
"We're actually surprised that they didn't contact us back," according to Dey. "We had, like I said, a partnership in China lined up and everything, and we made that quite clear to them in our approach."
Reference: World's first Ubuntu tablet is available for pre-order
Intermatrix U7 Claims to be World's First Ubuntu Tablet
Intermatrix U7 Ubuntu tablet up for pre-order in Australia
To be informed of the latest articles, subscribe: