Will Kyocera develop a gaming tablet for Android named Katsura?
It has been awhile since we had a really good rumor going around and why not on April Fools day, of all days, to have one come to light. Kyocera, the people who manufactured the slightly odd dual-screen Android phone called the Echo, are apparently developing a 'gaming tablet' for Android now. Mr. Blurry Cam got involved.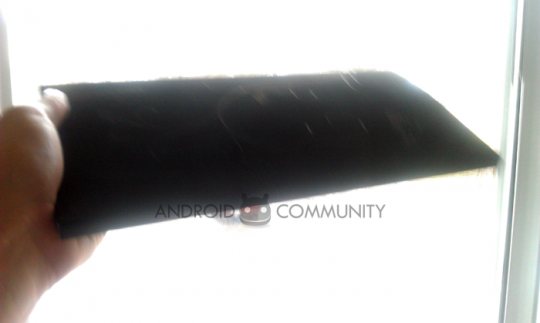 The only information that was passed to us from this, again, very anonymous and not-yet-credible source is that this is a "gaming tablet" made to come out soon to fill in a supposed market gap created by the Sony Ericsson Xperia PLAY, also soon to be out around the world. We do not know which version of Android it will be running, and we do not know the exact size, though from the photos it appears to be slightly shorter and a lot longer than the Motorola XOOM tablet.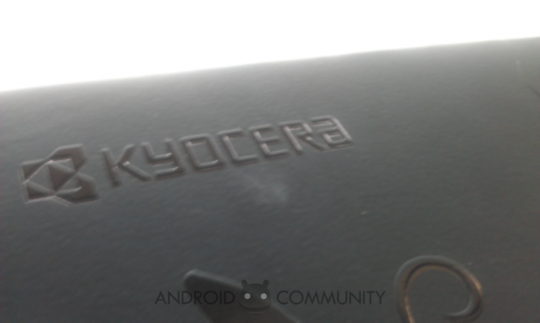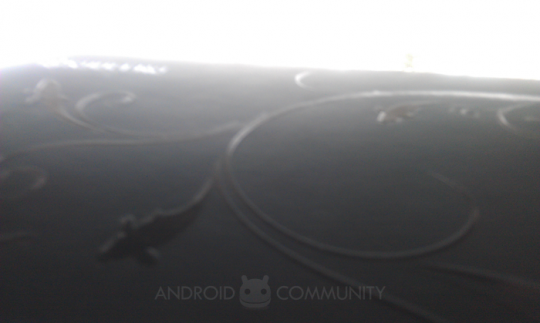 The tablet has a bit of an interesting design, as Android Community noted, it seems to be a lot longer (width) than it is taller, possibly shorter than the XOOM but longer if you need a reference point. Unfortunately the source had zero to say regarding the hardware inside of this gaming tablet but we are going to take a stab and say it'll have a dual-core chip in it and run Honeycomb (stock preferably).
We are guessing it'll be dual-core strictly based on competition and if Kyocera wants to put a 'gaming tablet' out on the market, it would be competing against the XOOM, G-Slate and other dual-core tablets. A single-core 'gaming' tablet would not hold it's own against a dual-core tablet.
Of course, what gaming tablet would be without a nice floral pattern on the back. That is what calms us hardcore gamers down when we get frustrated with a game, we just look at the back of our devices that we have put flower stickers on and we become at peace once more. So what does everyone think about the idea of a wide-screen gaming tablet?
As with all rumors, take it with a grain of salt, even more so considering what day it is.
Reference: Rumor: Kyocera developing a gaming tablet for Android named Katsura?
To be informed of the latest articles, subscribe: