Sony Xperia Z is to release in Japan on March 22
The so called world's slimmest tablet Sony Xperia Z is said to start its worldwide rollout in Japan later this month, and then it will reach to India in May 13. Available on NTT DoCoMo's LTE network, the slate will launch on March 22nd following a pre-order period starting March 9th.
Sony Tablet Z will be available in both black and white finishes when it goes on sale for an unspecified price (expected to be near $900 US). The tablet boasts a waterproof, dustproof design, 1080p display, quad-core processing with 2GB RAM, and a super thin profile ( a mere 6.9mm).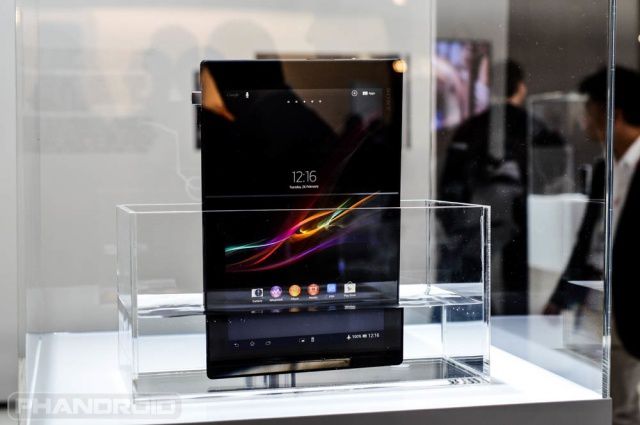 Sony Xperia Tablet Z has been announced in two variants as Wi-Fi and Wi-Fi+LTE, but we assume that India version would only have Wi-Fi support, as LTE is still a dream of all India tech loves.
Like the Wifi-only version we saw in Barcelona, the LTE-equipped Tablet Z is powered by a quad-core Snapdragon S4 Pro CPU at 1.5GHz, with 2GB of RAM, a 1080p display and Android 4.1 Jelly Bean backing up Sony's Xperia UI. It's also sporting an incredibly thin chassis design, and at 6.9mm thick, Sony says its tablet is the world's thinnest.
Sony Xperia Tablet Z with LTE will set Japanese buyers back a hefty ¥85,470 ($913) at launch.
In addition to the Japanese release, the Xperia Tablet Z is also expected elsewhere, though details remain a bit on the light side in terms of the full roll-out. Sony has said the availability outside of Japan will begin in the second quarter of the year. So basically, you are looking at a release sometime between April and June.
Reference: Sony Xperia Tablet Z launches March 22nd in Japan
Sony Xperia Tablet Z launching in Japan on March 22
To be informed of the latest articles, subscribe: