Samsung's next Galaxy Tab 3 is rumored to have a 8-core processor and full HD display
Have you even imagined what will the next Galaxy Tab 3 like? While, there are already rumors about the next Samsung Galaxy Tab 3, it was said that it will be a 8-core tablet and full HD display. And below, let's look some news about the next Samsung Galaxy Tab 3.
Samsung might not be baking in their octo-core Exynos 5 processor in to the US-based Galaxy S4, but it looks as though they could be saving some of those eight-core processors for their upcoming, but still rumored Galaxy Tab 3 Plus.

According to the related news, Samsung is preparing to unveil a new Galaxy Tab tablet later this year. Supposedly, the next Samsung Galaxy Tab 3 will come with some of their highest end specs to date according to the latest rumor-mill.
The rumored tablet will feature the octo-core Exynos 5 processor, a Super AMOLED Full HD display which will arrive as either a 10.1- or 11.6-inch panel. There are reportedly two prototypes floating around, with the final screen size not yet finalized. We should hear more on this in the coming weeks
The Full HD screen fuels the notion that this is the Galaxy Tab 3 Plus rather than the Tab 3, in order to separate it from the other non-HD Galaxy Tabs out there. According to the chatty insider, multiple prototypes of the screen has been developed, so the screen size cannot be confirmed as of now.
It is confirmed that the Exynos 5 generation chip will be used in this model, so it could have 4 high-performance cores and 4 low-performance cores similar to the Galaxy S IV. However, not all shipped S IVs will be octa-core- certain parts of the world will only receive a quad-core version, so the same will probably be true of the Tab 3 Plus.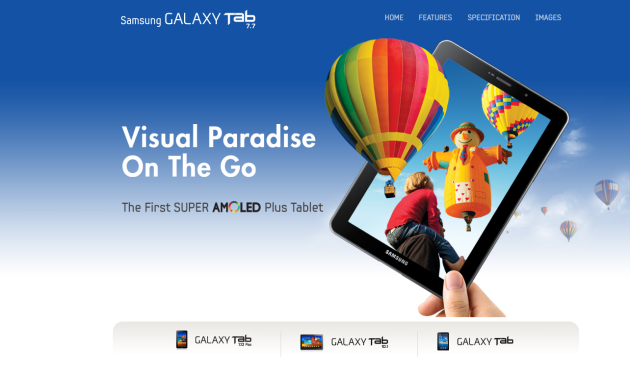 It is also suggested that Samsung wants to keenly compete with Apple's newer iPads by producing quality full-sized tablets hence the addition of the Super AMOLED screen for this Tab. According to the insider Samsung is hard at work to roll out the device as part of their mammoth arsenal of products announced in 2013, indicative that Samsung wants the Tab 3 Plus to debut alongside the Galaxy Tab 3 and the Galaxy Note 3 at the IFA trade show in Berlin.
The recently-released Galaxy S IV is the first device Samsung produced to feature a Full HD AMOLED panel, so Samsung could be responding to users who want a bigger screen that the well-received Galaxy Tab 7.7- larger and with at least 1080p resolution, preferably.
This could be the 10-inch tablet Samsung has been needing to put the boots to the iPad, but details on its other specifications remain scarce as of this writing. But the large-sized AMOLED screen and octa-core processor should be enough to sustain our curiosity until Berlin.
We'll keep our ears open, and if anything develops from this we'll let you know.
Reference: Next Galaxy Tab rumored to have a 8-core processor, full HD screen
RumorTT: Samsung to release Galaxy Tab 3 Plus with octo-core processor and AMOLED HD display
To be informed of the latest articles, subscribe: