Retina iPad mini is now available, prices start at $399
Sure the iPad Air is thin, light and has amazing battery life, but the arrival of its smaller cousin is about to make your choice more difficult. Apple's upgraded 8-inch slate, the Retina iPad mini, is now available, popping up in Apple's online stores around the globe. According to an internal Apple document posted by MacRumors, while some countries are getting both WiFi and cellular models, mainland China will have to make do with the WiFi-only variant.
As we mentioned in our hands-on post, the device retains most of the first iPad mini's looks, save for being a tad thicker and heavier. The biggest change is its updated high-res display, while inside you'll find the new A7 CPU and M7 "motion coprocessor" tandem that we first saw in the iPhone 5s.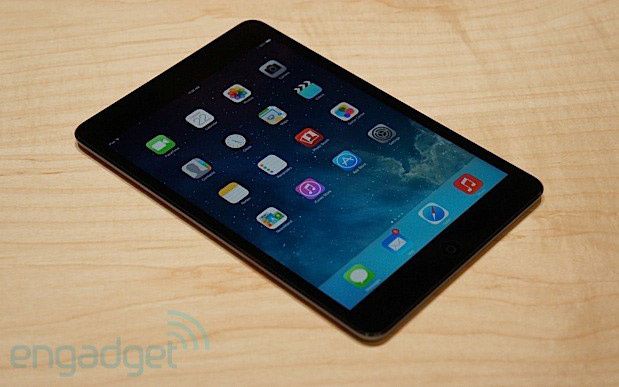 Because those changes come at a price, the most basic model (16GB, WiFi) sells for $399. If that sounds too basic, you can add $100 more for each step in the storage ladder (32GB, 64GB and 128GB) and $130 for LTE connection. It's available now from Apple's online store (16GB and 32GB WiFi models list ship times of 1 - 3 business days, while larger / LTE-equipped models have a 5 - 10 day window), and should arrive shortly at local retailers -- assuming you haven't already opted for one of the many alternatives available.
Article Source: Retina iPad mini is now available, prices start at $399
To be informed of the latest articles, subscribe: