Nokia's not done yet: 8.3-inch Lumia tablet, 4.5-inch phone in the works
Nokia may have a couple of new Lumia devices in testing, if an Indian logistics website is to be believed, including an 8.3-inch Lumia tablet and a 4.5-inch dual SIM smartphone. The two devices have been seen in shipping manifests on website Zauba, and while the site doesn't list them specifically as Nokia products, the two unknown devices have model numbers similar to what's currently available from Nokia.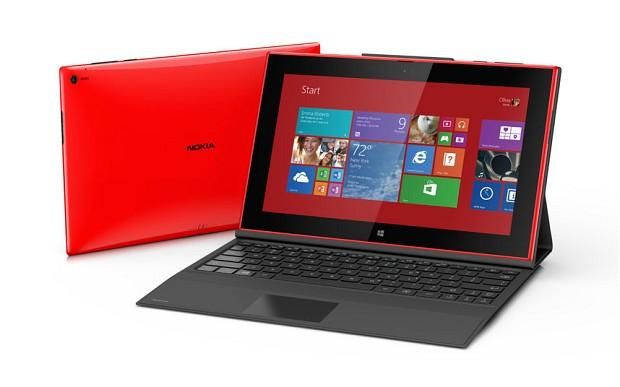 The 8.3-inch Lumia tablet is identified as the RX-115, which is very similar to the model numbers of the Nokia Lumia 2520 Windows RT tablet (RX-113, and RX-114). Nokia Power Usersays that the RX-115 device may be sold as the Nokia Lumia 2020, but that name is yet to be confirmed. According to Zauba, the RX-115 features and 8.3-inch IPS display with Full HD resolution support and nano SIM support. The device was shipped in the second half of November for testing and is valued at INR 9,423 (or around $150).
The 4.5-inch dual SIM smartphone has model number RM-977, which is similar to model numbers for current mid-ranged Lumia handsets including the Lumia 520 (RM-914, RM-915, RM-917) and Lumia 525 (RM-998).
Win Central speculates that the RM-977 will be priced above the Lumia 520, but below the Lumia 525 and 620. Information from Zauba only reveals that the phone has been shipped on November 21 for research and development purposes, and that it features a 4.5-inch display and dual-SIM support. The device has a listed value of INR 7966 (or around $130).
Article Source: Nokia's not done yet: 8.3-inch Lumia tablet, 4.5-inch phone in the works
To be informed of the latest articles, subscribe: