Choose the right Samsung Galaxy S4
With the Samsung Galaxy S4 is hit on sale around the world, Samsung constantly releases various verison of Samsung Galaxy S4 in a short time.

So far, there are at least five Samsung Galaxy S4 version which may make you hard to distinguish and chiose. Here I would like to do a brief introdution for every version of Samsung Galaxy S4
1.Samsung Galaxy S4 Google Editon

This verison was release in Google I/O developers' conference last month. In fact, for most parts, this device has no more differences, it will still equipt with 4G LTE and 16G memory storage capacity. But, the most amazing is the S4 Google Editon will come with Android 4.2 Jelly Bean Nexus, which is an original OS. And its bootloader has been unlocked when it sale on 26th June.

If you don't like the Touchwiz UI of Samsung, you can try to experience the original Android.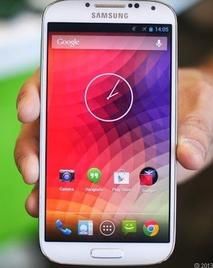 2.Samsung Galaxy S4 Mini

Look back to the older flagship handset of Samsung, such as Galaxy S3, Galaxy Note2, etc, they all have a cheaper, smaller version, which are named MIni version. No exception for Galaxy S4, a mini verison will be released.

As a mini version, Galaxy S4 mini will be shorter and thicker and wider than the normal version, but the apperance is the same. I think we will focus on the hardware and sofware configuration. There is no doubt that the mini verison won't be high-tech as Galaxy S4, only 3G and dual-sim make it weighter.

The phone's screen quality is perhaps the first place you'll really notice the hardware differences between the Galaxy S4 and its little cousin. Don't expect the S4 Mini's 4.3-inch qHD Super AMOLED display to look as sharp at 960x540 pixels as does the Galaxy S4's 1,920x1,080-pixel resolution on its 5-inch screen.

There is no many different in OS and feature, S4 mini runs on Android 4.2 Jelly Bean customized with TouchWiz. With TouchWiz comes a mountain of software embellishments, like more one-touch system settings in the notifications pull-down and options like Air View, which produces an onscreen cursor when you wag your finger close to the screen.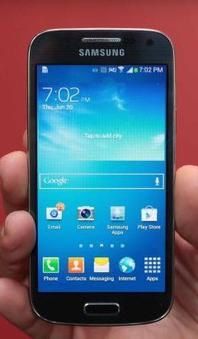 3.Samsung Galaxy S4 Active

3-Anti is a popular feature in high-end Android phone. Samsung won't leave behind in this market, a hardened, ruggedized Samsung Galaxy S4 will be publish-Samsung Galaxy Active.

As a 3-Anti device, S4 Active has a powerful waterproof case which allow it stay in a meter below the water surface and for up to 30 minutes. For the system or other spec, no many differences with it brother.

Finally, Samsung make a 3-Anti, at least anti-water device in Android phone, but the camera of S4 Ative will weaker than Samaung Galaxy S4. Anyway, it recieves and gives.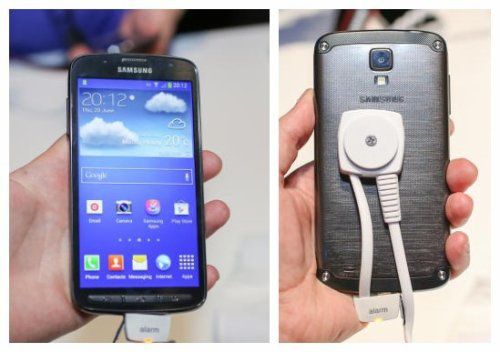 4.Samsung Galaxy S4 Zoom

In my opnion, the most amazing version of Samsung Galaxy S4 is this S4 Zoom.

Samsung Galaxy S4 Zoom which combine the feature of digital camera and smartphone. Compared wtih Samsung Galaxy Camera, Samsung Galaxy S4 is more powerful and small, and its technology is more mature. Based on the news released by Samsung, we can have a look for Samsung Galaxy S4 Zoom. The Samsung Galaxy S4 Zoom is a combination of smartphone and digital camera. Properly speaking, it is a smartphone which is equipped a camera shot. This phone is about 15.4mm thick and weights 200 gram, as a camera phone, Samsung Galaxy S4 Zoom has a slim body.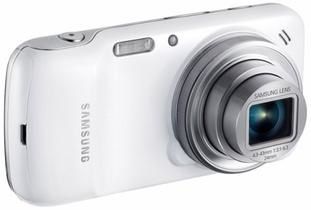 Comparison of each version of Samsung Galaxy S4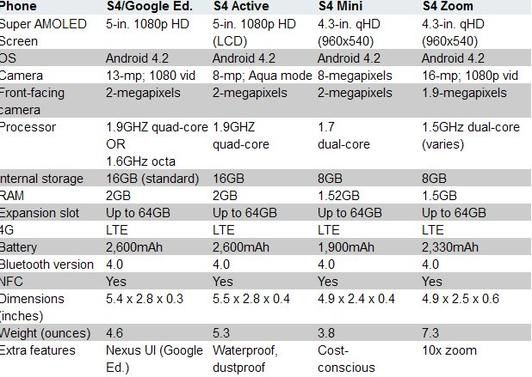 To be informed of the latest articles, subscribe: