Apple will soon offer in-store repairs for the iPhone 5S and 5C
Apple customers who've already damaged their new iPhone 5Cs or 5Ss will soon be able to head straight to their local Apple store for repairs.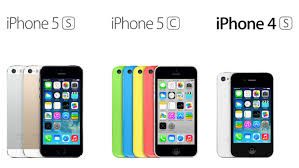 9to5Mac reports that Apple is now in the process of equipping its stores to handle repairs in-house. The move extends the repair program the company rolled out earlier this yearfor the iPhone 5.
Owners whose iPhones are no longer under warranty will be obliged to pay a fee depending on the specific damage to their device. Broken screens will cost $149 to repair, broken batteries cost $79, and damaged Home buttons on iPhone 5Cs will run $29.
Customers covered by AppleCare will still receive free repairs so long as the damaged part is proven to be defective.
Article Source: Apple will soon offer in-store repairs for the iPhone 5S and 5C
Share this post