Amazon is said to develop a 3D smartphone and a streaming music player
Amazon has developed many new hardware products, such as the famous E-readers and the Kindle Fire tabet. And now, Amazon prepares to amazing everyone with its planning to make a 3D smartphone and a streaming music player..
According to the Wall Street Journal, Amazon is looking to expand the line with two new smartphones and an audio-only device that streams music.The phones include a high-end one with a glasses-free 3D screen, as well as another about which details were not included in the report, which presumably would be a more traditional design.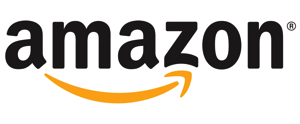 One of the devices is a high-end smartphone featuring a screen that allows for 3-D images without glasses, these people said. Using retina-tracking technology, images on the smartphone would seem to float above the screen like a hologram and appear three-dimensional at all angles, they said. Users may be able to navigate through content using just their eyes, two of the people said.
Amazon is also reportedly working on an audio-only streaming music player, perhaps an iPod-like device with 3G and Wi-Fi built in for streaming music from Amazon's servers.
This device could make sense given the company's moves to beef up its digital music efforts. In recent months, Amazon has given customers free digital copies of all CDs ever purchased on Amazon.com and introduced a new "scan and match" service similar to iTunes Match.
Last month, it was reported that Amazon was developing a set-top box to stream video over the Internet via its Amazon Prime and Instant video services.
The rumored 3D device is said to use some kind of retina-tracking technology to present a holographic image that's viewable without glasses, and that hovers above the screen. It sounds a little like a gimmick to be honest, especially considering how CE devices with 3D have fared so far, like the 3DS, which recently has downplayed its 3D capabilities in recent marketing. Other phone makers, including HTC and Sony, have also dabbled with 3D displays on phones, all of which have essentially failed to make an impact.
Amazon's other phone could be the more mass-market play, and the dedicated audio player sounds like it might want to become the iPhone of the streaming music generation. WSJ says that some of these devices might launch as soon as in the next few months, though there's no guarantee that they won't be shelved, so 3D screens could also just be something Amazon is testing internally.
We've reached out to Amazon for comment and have yet to hear back, but will update this post if they provide any official comment.
Reference: Amazon Reported to be Developing 3D Smartphone and a Streaming Music Player
Amazon Making Smartphone With 3D Screen, Dedicated Audio Streaming Device, WSJ Reports
Amazon Developing New Hardware Products Including a 3D Smartphone and a Streaming Music Player
Share this post