Amazon introduces 'Login with Amazon' API for iOS, Android and Web
Amazon has introduced a new 'Login With Amazon' API for web, Android and iOS apps, competing with other OAuth services from Google, Facebook, Twitter and others.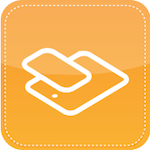 Online retail giant Amazon took a step to expand its footprint on the mobile platforms of both Apple and Google, introducing a Login with Amazon application programming interface that developers can integrate with their sites and apps in order to save time for their users.
The Login With Amazon platform allows iOS developers to integrate Amazon login to their apps, though developers on other platforms can use other Amazon services to facilitate in-app purchasing over Amazon's platform.
Today, Amazon launched Login with Amazon, a new service that will enable the over 200 million active Amazon customers to securely and simply login to apps, games, and websites. Login with Amazon allows developers to easily reduce sign-in friction for their customers, leading to higher engagement and order conversion.
[…]
Login with Amazon is available at no charge to developers of apps, games, and websites. The service is easy to integrate, as developers can typically go from registration to launch in a matter of hours. It is based on the OAuth 2.0 authorization framework, allowing developers to leverage a widely-adopted open protocol. For additional details about Login with Amazon, including code samples and the SDKs for Android and iOS, please visit login.amazon.com.
The retailer touts Login with Amazon as a way for developers to save time and increase security for their customers. Instead of building the infrastructure to have user data and passwords saved, a developer implements the Login with Amazon API and Amazon handles user credentials on its end.
Developers choosing the service, Amazon says, will have the ability to securely connect with more than 200 million active Amazon customers.
In offering itself as a credential portal, Amazon is competing with other OAuth services from companies like Google, Twitter, Facebook, and more. It also is giving itself a foothold in web, Mac, and PC purchases, though it cannot do so for iOS due to Apple's strict control of the platform.
Already signed on with Login with Amazon are Zappos and Woot, both Amazon subsidiaries. According to Amazon, 40 percent of Zappos' new customers choose Login with Amazon, while Woot saw customers choosing Login with Amazon at two times the rate that any other social login option saw.
Reference: Amazon Introduces New 'Login With Amazon' API for iOS and Android
Amazon launches 'Login with Amazon' API for iOS, Android, web
Share this post