5 hot rumors surrounding the iPhone 6
When an iPhone release is coming up, people typically envision long lines in front of the Apple store, full of people who camped out the night before. Today, this depiction still isn't far from the truth.
With every new release, Apple lovers everywhere become filled with uncontainable excitement. As Apple prepares to release the iPhone 6, fans can't wait to see what the tech giant has up its sleeves.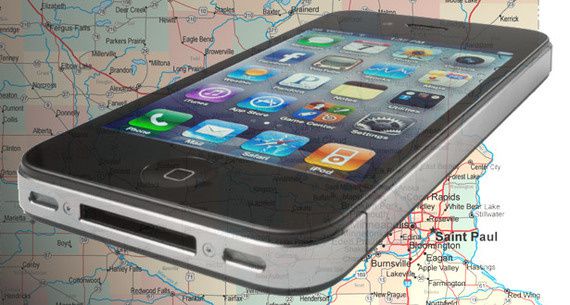 In recent years, critics have been quick to claim that the iPhone has undergone little change since its early days, only incorporating minor updates with each release. However, this hasn't been enough to hinder the anticipation of the iPhone 6. Although a specific release date has not been announced, some experts speculate that it will be in September 2014. Until then, here are some tantalizing rumors to hold you over.
Rumor No. 1: It will have a larger screen
One of the biggest rumors swirling around is that Apple is trying to get in on the large smartphone market with a wide screen of its own. The iPhone 6 may incorporate just that - a large screen that can compete with the likes of the Samsung Galaxy S5.
TechRadar reports that Apple may even be intent on releasing two versions of the iPhone 6, which would have different screen sizes to please all of its consumers. Each phone would have an HD display, but once again, there's no confirmation on any of these rumors.
A majority of the tips on the new iPhone 6 screen resolution are coming from Apple insiders who have seen the testing going on behind the scenes. Apple is allegedly working on an 1704x960 resolution, but we won't know for sure until the product is released and we can feast our eyes on it ourselves.
In general, smartphone users have been favoring devices that have larger screens. Big screens make phones ideal for activities such as gaming and viewing videos.
Rumor No. 2: It will be even thinner than the iPhone 5s
Gone are the days when smartphones were big, bulky devices. Although the iPhone 5s may seem slim, it can be even slimmer. Don't believe it? A new video supposedly showcases the iPhone 6 and compares it to the iPod Touch, displaying a noticeable difference in size.
Just because the iPhone 6 screen may be larger doesn't mean it's going to be bulkier. In fact, rumors are swirling that the iPhone 6 itself is going to be thinner and lighter than its predecessor.
The iPhone 5 has a "boxy" look and feel to it, which will presumably be eliminated if this rumor is true. The iPhone 6 appears to be slimmer, curvier and more chic. Although this may not seem like a big difference to some, it could be a selling point for consumers who want a lighter phone. This is similar to how the fingerprint scanner drew attention from security junkies when it initially debuted.
Rumor No. 3: Sapphire crystal is in the works
Sapphire crystal may sound exotic for a piece of technology, but the iPhone 6 may feature it when it debuts. The iPhone has already utilized sapphire crystal in the past for items like its camera lens, according to MacRumors, but now it may use it for the screen as well.
Sapphire crystal is known for being durable, which would benefit those prone to dropping their phone. Earlier this year, Apple partnered with GT Advanced, which was thought to be a move to dramatically increase its production of sapphire crystal. This would add more support to the rumor that it will be included in iPhone 6 displays when they debut.
Rumor No. 4: It will be a lot faster
Gone are the days when we needed to wait for our phones to slowly load websites on the go. In the past, the iPhone has done a good job of making Web surfing a breeze, but it will become even easier for those who have the iPhone 6. Laptop Magazine reported that the iPhone 6 will potentially include a 20-nanometer quad-core, 64-bit A8 CPU. This would make it noticeably faster when browsing the Internet, processing graphics and running apps. Those who want a smartphone who can help them tackle their to-do list faster will appreciate the A8 if it's indeed included in the iPhone 6.
Rumor No. 5: Shaky photos will be a thing of the past
While the camera is not rumored to be receiving an upgrade, Apple is rumored to be eliminating "shaky" photos. This means that the camera will include optical image stabilization so that you can snap photos continuously without having to worry about a blur.
Some sources have reported that the iPhone 6 will include a larger 10-MP sensor with a f/1.8 aperture lens, as well as a filter around the lens itself. However, there's no confirmation on any of these rumors - photography buffs will have to wait and see what Apple reveals when the phone comes out.
Conclusion
While there's hardly anything to report directly from Apple in terms of the iPhone 6, the rumors that have been flying around are giving consumers plenty to consider. Will consumers adapt to a smartphone that allows them to view videos more easily? Are they looking for a phone that has a faster processor? Only time will tell what the iPhone 6 will bring, as well as how consumers will react to Apple's new product.
Article Source: 5 hot rumors surrounding the iPhone 6
To be informed of the latest articles, subscribe: